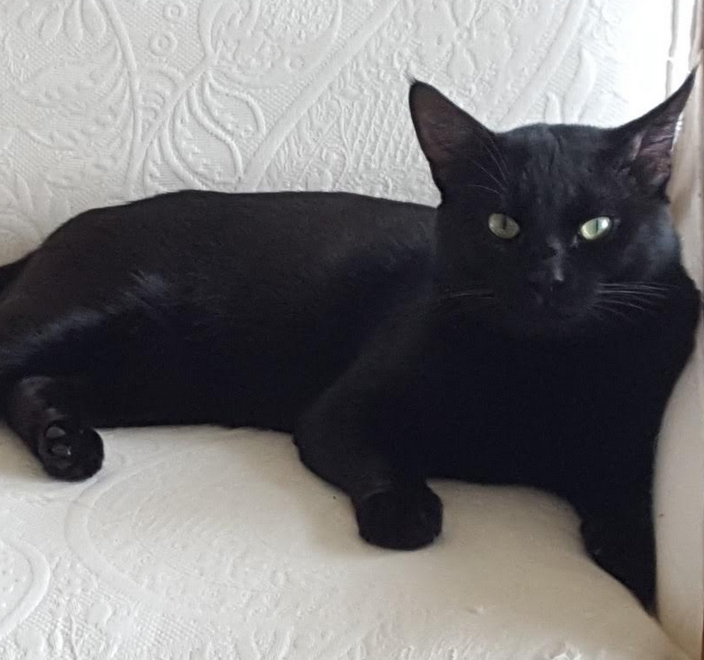 The volunteers in SFACC's orange cat program are charged with gently acclimating the under-socialized, owner-surrendered cats who come into the shelter rather shell-shocked.
Frank was one of those cats.
"Frank was given up at the shelter by his owner on June 28th" says orange cat volunteer Phyllis. "The reason stated was that there were too many cats in the house and one of the female cats was pregnant. Frank was a healthy 8 year old, and not neutered."
Orange cats volunteers start from the first day a frightened family cat arrives, slowly trying to bring out the friendly, social cat within.  The goal is for these scared, homeless cats to become adoptable.
Frank was having none of it. "He was not happy at the shelter," recounts Phyllis, who worked with him often. "He was hissy, not friendly with people, so he did not pass behavior. Which meant he couldn't go up for adoption."
At that point, it wasn't looking good for old Frank. But then a summer of love miracle happened. Phyllis decided to rescue Frank. Working with TKR's senior rescue program, Phyllis was able to adopt Frank. She took him home on August 10th.
And how is old hissy Frank now?
"We are into our second week and Frank follows me around the house" reports Phyllis.   "

Saturday

morning he started sleeping with me.  Frank likes catnip and feather toys. He loves to chase his favorite toy and will come when I call him. "   
"Frank has also decided he needs to be with me at all times — he is sitting on my lap right now trying to interrupt my sending this email and spend more time with him" says Phyllis.   "Frank is a great talker and will answer me when I call him."
Phyllis couldn't be happier. "I'm very fortunate to be able to bring Frank into my home.  He's a  wonderful cat."
The power of love is alive and well in the home of Phyllis and Frank.